HTLC Member Honors Parents With Gifts for Children
Every day, 66 million children go to school hungry.
Around the world, 99 million children under five years old were considered underweight as of 2013.
These staggering facts led HTLC member Sande Schoenecker to make a memorial gift in honor of her parents for the continued purchase of cuddle+kind dolls.
Schoenecker and her four siblings grew up in Jackson, MN, and learned early to donate to charitable causes. "It was important to our parents that we always tithe," she says. "I still remember them telling us about budgeting. The very first thing they did was write a check to the church and other charitable organizations. They gave. That came first."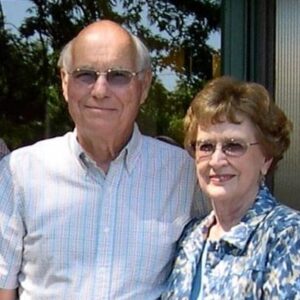 Schoenecker's father, a former high school Language Arts teacher and coach, passed away in March 2020 after heart surgery. Her mother was a secretary for an insurance company and now suffers from Alzheimer's Disease. She entered a Good Samaritan home in Sioux Falls, SD, in October 2019. "My dad went every day to visit her."
The Joy of Giving
"My father was able to leave money for his five children," Schoenecker says. "When we received it, I encouraged my siblings to follow our parents' example and tithe the money. It was a really fun thing to do! I got to think about where I wanted this money to go."
Schoenecker, a retired special education then elementary teacher, is devoted to the care of children and made the gift intentionally. "This is a way of communicating to the family and child the meaning behind the doll as part of our response is to serve the poor, the needy, and the hungry."
Why Do We Give Dolls?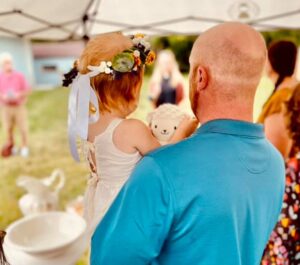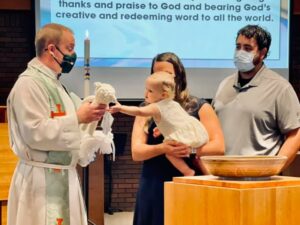 HTLC began giving the dolls to children at baptism, along with a prayer shawl, several years ago. For every doll purchased, cuddle+kind provides 10 meals to children in need through partnerships with multiple humanitarian agencies around the world. The agencies are sensitive to the needs of the community and provide aid in a manner they feel is best.
Jen and Derek Woodgate founded cuddle+kind in September 2015 after watching a documentary about the impact of hunger on developing children around the world. To date, they have given over 7.5 million meals to kids in need in 66 countries. Their goal is to provide 1 million meals each year. The Woodgates are particularly interested in helping female children.
According to their website,"Empowering girls is the key to healthier communities. Girls with more education have fewer children, have them later in life and are better prepared to care for and educate them. Studies have shown that a woman's education contributed to 43% of the reduction in child malnutrition over time."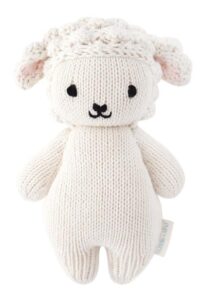 The handmade dolls themselves also provide income for women in Peru. "We are proud to support over 750 artisans with sustainable, equitable, fair trade employment. We ensure that rural working mothers have access to flexible hours and are paid fairly for their work. This allows our knitters to care for their families, plan for their futures and for many, it brings meaningful change to their lives."
For Schoenecker, choosing to give through the church was a simple decision. "This is why I love the ELCA church. The ELCA church is one of service to others. It's important that you are Christian. But it goes way beyond being Christian. It's the service, the faith, and how you treat others."
Written by Rose M. Fife, HTLC Communications Specialist