Youth Ministry (6th – 12th Grade)
Make a difference in the spiritual life of a child!
Confirmation (6th – 9th Grade)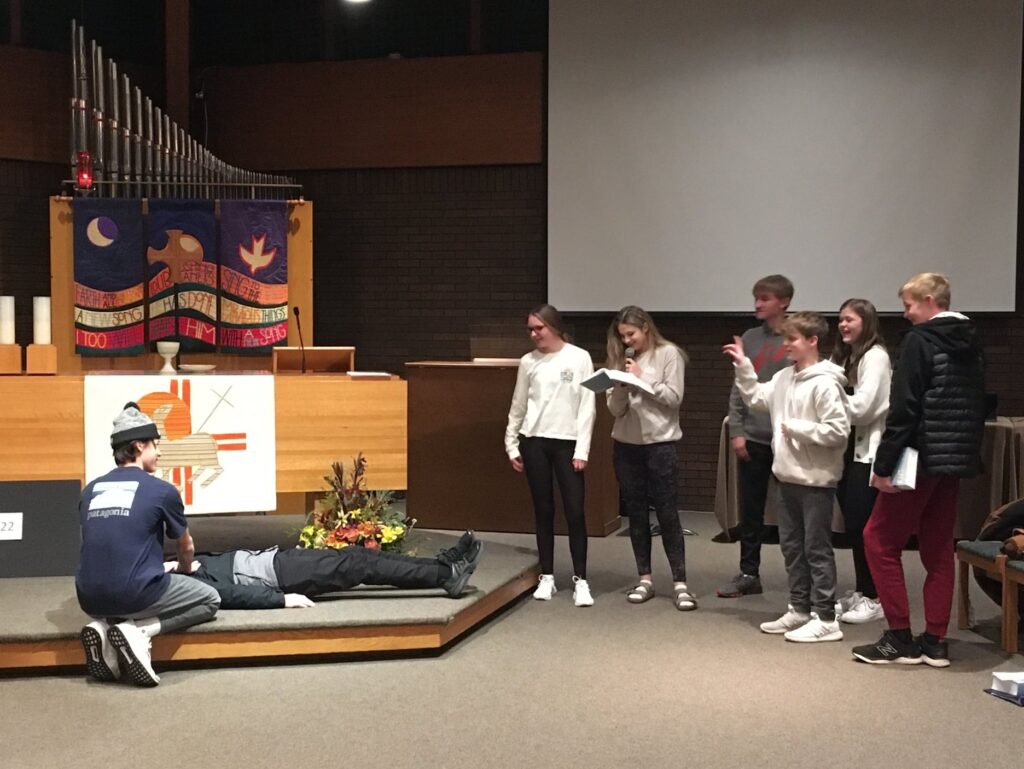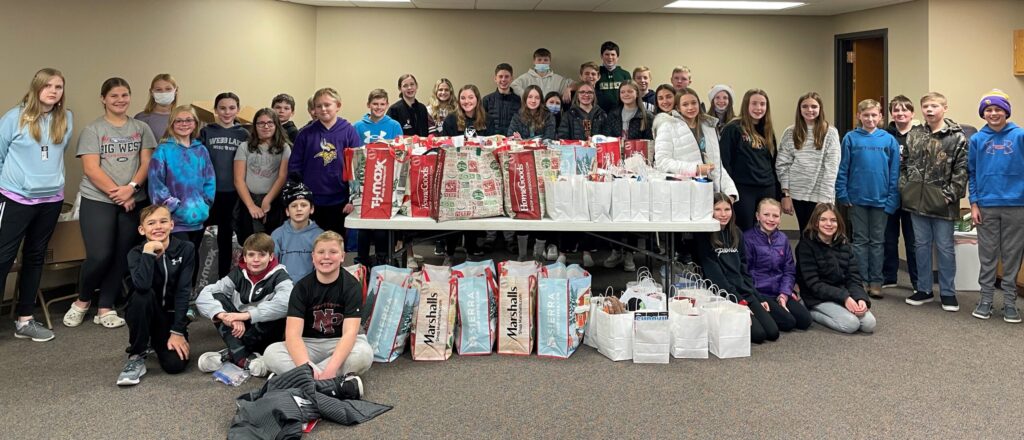 Confirmation (also known as the affirmation of baptism) is a very important step in the faith journey of our middle school youth. Pastor Ben Hilding leads students as they dive into what it means to be a Lutheran, being a Christian in the world today, and publicly affirm their faith in front of trusted adults and peers. Students are confirmed in the fall of their 9th grade year.
Weekly Participation: Students participate in worship, and large & small groups on Wednesdays, 6 – 7:30 pm.
Sermon Notes: During worship, students answer questions on the backs of the bulletins to discuss with their small group leaders.
Service Teams: Students will serve on

one

team.
1. Worship Support Team (1x/month): Help with worship (usher, A/V, read)
2. Kitchen Team (1x/month): Help serve and clean up the Wednesday dinner meal.
3. Bell Choir (1x/month): Play in the Bell Choir! Practice at 5 pm and play at 6 pm.
4. Little Free Pantry (2x year): Purchase items and stock the Little Free Food & Household Pantries.
Confirmation runs from
September 14, 2022 – May 17, 2023
Agape (9th – 12th Grade)

"Agape" (ah-gah-pay) is a Greek word that means unconditional and enduring love for all from God. We believe o

ur high school students are the leaders of today. They are smart, kind, creative, intuitive, and have so much that they bring to the table. We hope to provide a space where our students can continue to ask the tough questions, grow in relationship with their peers, pursue leadership opportunities, and feel "Agape" as the beautiful person that God created them to be.
All high school students are invited to Agape for faith, food and fun!
Wednesdays, 6-8 pm
Agape meets from September 14
, 2022 – May 17, 2023
Care Packages for College Students
Faith Milestones
We value the spiritual growth of our children and youth. Whether it's learning about worship, the bible, fundamental Christian beliefs or participating in sacraments, our main priority is providing faith formation opportunities that are welcoming, supportive and nurturing.
Faith Milestones are introduced throughout the traditional school year and include an instructional class. Faith Milestones

do not

require a separate registration. Our Youth Ministry Team has developed the following schedule:
Welcome to Worship – Baby, Wobbler & Toddler (Birth – age 3), Fall
Beginner Bibles – 3 year olds, September
Lord's Prayer – Kindergarten, November
10 Commandments – 1st grade, January
Apostle's Creed – 2nd grade, February
Student Bibles – 3rd grade, January
First Communion – 4th grade, March
Luther's Small Catechism – 5th grade, October
Confirmation Bibles – 6th grade, September
Confirmation – 9th grade, October
Senior-led Worship – 12th grade, May