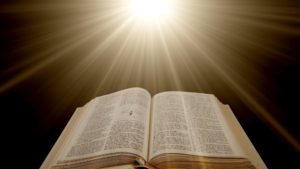 Sunday mornings
Sunday morning worship is blended as we sing together both traditional Lutheran hymns along with contemporary Christian praise songs. We often update our favorite traditional hymns in a contemporary style
.
We are fortunate to have a talented congregation who contribute greatly to our worship services by sharing their vocal and instrumental talents, and take part in our Handbell and Adult choirs. Are you willing to share your musical talents during Worship Services? Please contact Rose at music@holytrinityonline.org or by calling the church office (952-758-3513).

*Refreshments are served before and after worship.
Sunday morning worship is at 9:00am
Holy Communion is celebrated on the 1st and 3rd Sundays of the month.
Sunday School follows at 10:00am
(During the School Year)
Traditional Sunday School is offered on Sunday mornings.
Families with Children
Children are always welcome in worship. Activity Bags are available near the entrances.
The Nursery
The Nursery is open for families. This is a space for young kids to be themselves, be safe and explore faith and community at HTLC. A l
ive stream of the service is available in the Nursery. No attendant will be present.
Accessibility
Ramp access to both the church's east and south entrances are available. Assisted hearing devices are available.