Children's Ministry
The goal of Children's Ministry is to experience the love of Christ through all they encounter at Holy Trinity. These are some of the most formative years of a child's life and it is a great privilege to partner with parents to help students grow spiritually. Through worship, hands-on activities, friendships, songs, and stories, children at Holy Trinity will begin to explore their faith in a safe, welcoming, and loving environment with trusted adult leaders.
Birth – Age 3
We love to see Babies, Wobblers and Toddlers in worship! Meet other parents with young children at your first Faith Milestone event, "Welcome to Worship". Learn about the worship experience, Noisy Offering and Crew Time schedule.
Crew Time (Pre-K – 5th Grade)
Crew Time

is the introductory program for elementary-aged students on

Wednesdays and Sundays during worship services

. Children leave worship with their leaders for large & small group learning with their peers.
Crew Time runs from the week of
September 6, 2023 – May 13, 2024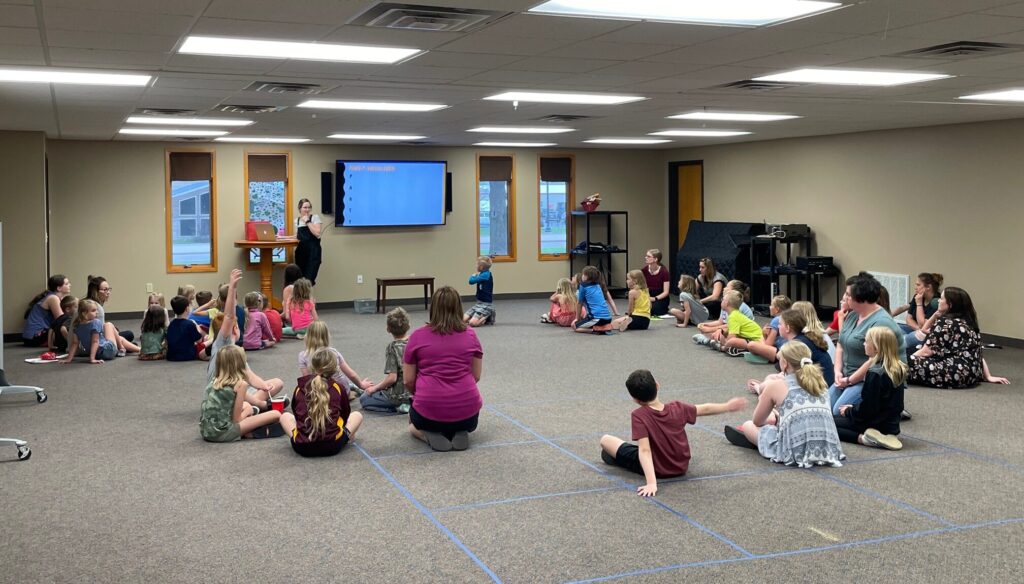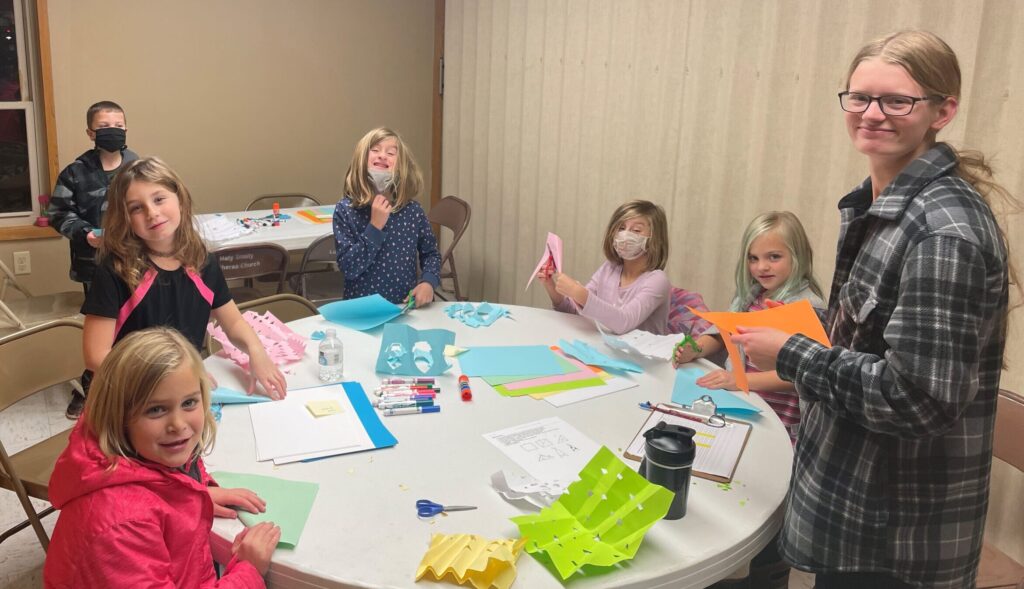 Faith Milestones
Holy Trinity values the spiritual growth of children and youth. Whether it's learning about worship, the bible, fundamental Christian beliefs or participating in sacraments, the main priority is providing faith formation opportunities that are welcoming, supportive and nurturing.
Faith Milestones are introduced throughout the traditional school year and include an instructional class. Faith Milestones

do not

require a separate registration.
Welcome to Worship – Baby, Wobbler & Toddler (Birth – age 3), Fall
Beginner Bibles – 3-year-olds, September
Lord's Prayer – Kindergarten, November
10 Commandments – 1st grade, January
Apostle's Creed – 2nd grade, February
Student Bibles – 3rd grade, January
First Communion – 4th grade, March
Luther's Small Catechism – 5th grade, October
Confirmation Bibles – 6th grade, September
Confirmation – 9th grade, October
Senior-led Worship – 12th grade, May