Thanksgiving Community Dinner
Holy Trinity is looking forward to hosting another Thanksgiving Community Dinner on Thanksgiving! Without the effort of all, we would not be able to feed as many as we do. Please check our website for the list of needs. And if you are alone, celebrating with family at a later date, or all of the 'fixings' just stretch the budget too far, please join us on Thanksgiving Day for dinner, serving from 11:00am-1:00pm. A free will offering is gratefully accepted and non-perishable food items will be donated to the Peace Center Food Shelf.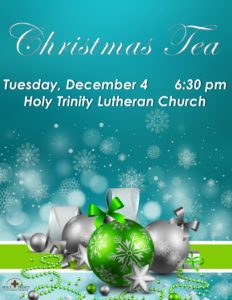 Join us for a non-denominational social event to unite women
in fellowship and faith during the holiday season.
Featuring
Ingrid Gangestad, owner of St. Croix Culinary Consulting
Topic: Christmas Hospitality: Spiritual Gift or Holiday Stressor
Tim Price, musician extraordinaire
Table hostesses will decorate their table of 8 and bring dessert to serve
their guests. Coffee, tea and water are provided.
Hostesses may fill 5 seats at their table with existing friends, reserving
2 seats at their tables for new guests.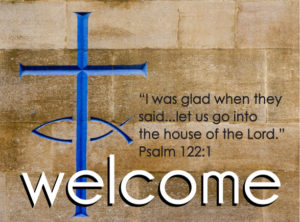 Welcome to Holy Trinity Lutheran Church!
Thank you for visiting us online! We are a congregation of warm, welcoming people who are reaching out to new people with the love and grace of Jesus Christ. Take a look at our calendar and pick a time to visit us! We look forward to seeing you!
**Sunday worship at 9am and Wednesday worship at 6pm with dinner being served at 5pm!**