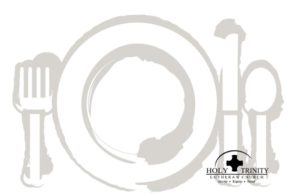 Wednesday Meals
Served weekly from 5:00 – 5:50pm.
10/2 Scalloped Potatoes & Ham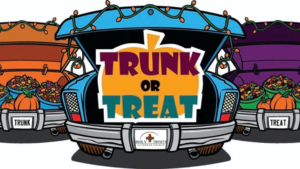 Saturday, October 26th, 2019
5-6pm
It's the 5th Annual Trunk or Treat at Holy Trinity. What is it? A "trick or treating" opportunity for kids AND adults! It allows us to gather as a church family and provide a safe and secure Halloween environment for the children in our community.
We are looking for:
ADULTS to bring their cars and treats to pass out. MAKE IT FUN! Decorate your trunk for the occasion…bring a jack-o-lantern & dress up! (This is a child friendly event! Please no scary decorations or costumes)! Please click here to sign up.
KIDS of any age to come and "Trunk-or-Treat". Instead of going house to house trick-or-treating, kids will go from car to car (trunk to trunk)! Adults will pass out treats from the trunk or tailgate of their vehicles.
Trunks should be ready to go by 5:00 pm. Spooktacular supper will be available to trunk participants at 4:30 pm and Trunk or Treaters from 5:00 – 6:00 pm.
Welcome to Holy Trinity Lutheran Church!
Thank you for visiting us online! We are a congregation of warm, welcoming people who are reaching out to new people with the love and grace of Jesus Christ. Take a look at our calendar and pick a time to visit us! We look forward to seeing you!
**Sunday worship at 9am and Wednesday worship at 6pm with dinner being served at 5pm!**