You may also go to the Call Committee page by clicking here.
Wednesday Dinner Menu
Dinner is served weekly from 5:30-6:45 p.m. Beginning March 1, we'll have Soup Supper Supreme
We continue the Holy Trinity tradition to bring Soups, Desserts, and (kitchen volunteers) during Lent! Please signup on the the website using the Lent Soup Supper Supreme or the computers at the Welcome Center.

Let's Play Saturdays is a project of the Early Childhood Initiative Coalition of New Prague. Keep your kids active during the long winter months! There will be free play and structured time for active social play.

Join Us Every Saturday~January 7 – March 25
Drop in at anytime from 9 a.m. – Noon.
NO Registration Necessary!

Holy Trinity Lutheran Church Fellowship Hall!
Open to families with children ages 0 to 5 years old. Older children are welcome to come with a sibling 0 to 5 years of age. Click here for more information.
New Member Orientations
We are excited to have you join us! It is recommended that you attend two New Member orientations, either on Sunday morning or Wednesday evening. Each session should last between 30 – 45 minutes.
In Session #1 – you will learn about what it means to be Lutheran.
In Session #2 – you will learn the specifics of Holy Trinity such as programs, staff, schedules, etc.
New Members will officially be welcomed into our church on

Sunday, March 19 at 9:00 a.m.

and

Wednesday, March 22nd at 7:00 p.m.

with a reception to follow.

Sign up for your preferred orientation session New Member Sign Up Genius Please print and fill out this New Member Information Form and bring it with you to the orientation
If you are unable to attend the orientations, we can meet you individually. Please direct all questions to Karen Taylor, Ministry Coordinator at volunteer@holytrinityonline.org or 952-758-3513.
Join Us for Worship
Sundays at 9:00am Blended Service
Wednesdays at 7:00pm Contemporary Service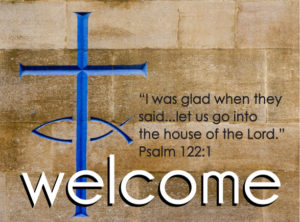 Welcome to Holy Trinity Lutheran Church!
Thank you for visiting us online! We are a congregation of warm, welcoming people who are reaching out to new people with the love and grace of Jesus Christ. Take a look at our calendar and pick a time to visit us! We look forward to seeing you!