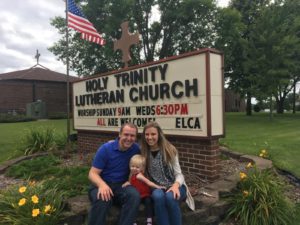 It's official! We are pleased to announce our new co-pastors, Pastor Ben and Pastor Alicia Hilding.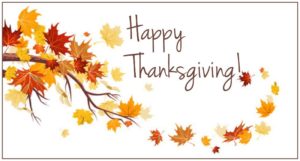 "Community Thanksgiving Dinner"
Thursday, November 23rd 11:30 a.m. – 1:30 p.m.
Holy Trinity is looking forward to hosting another Thanksgiving Community Dinner on Thanksgiving! Without the effort of all, we would not be able to feed as many as we do. The list of needs will be on the sign up genius in early November.
And if you are alone, celebrating with family at a later date, or all of the 'fixings' just stretch the budget too far, please join us on Thanksgiving Day for dinner, serving from 11:30am-1:30pm. A free will offering is gratefully accepted and donated to the Peace Center Food Shelf.
Attention
Wednesday Night November 22nd
There will be No Wednesday night dinner, crew time, confirmation, high school youth group, small group, or worship service on Wednesday, November 22nd!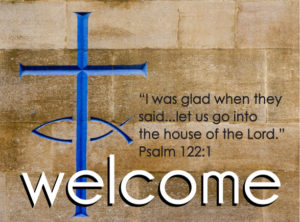 Welcome to Holy Trinity Lutheran Church!
Thank you for visiting us online! We are a congregation of warm, welcoming people who are reaching out to new people with the love and grace of Jesus Christ. Take a look at our calendar and pick a time to visit us! We look forward to seeing you!